Have you ever thought that paintball would be great to play as a hobby or sport?
Ever wondered if you'd be able to play more than once a year for someone's birthday or do you always struggle to get your mates to join you for a day out playing paintball? Well you'll be pleased to know, Mayhem has a Players club that could be exactly what you're looking for!
Before we go any further there's one rumour we need to address, the people that play regularly aren't 'professionals' and in some cases, some of them are just as new as you are, the only difference is they may have bought a shed load of new kit!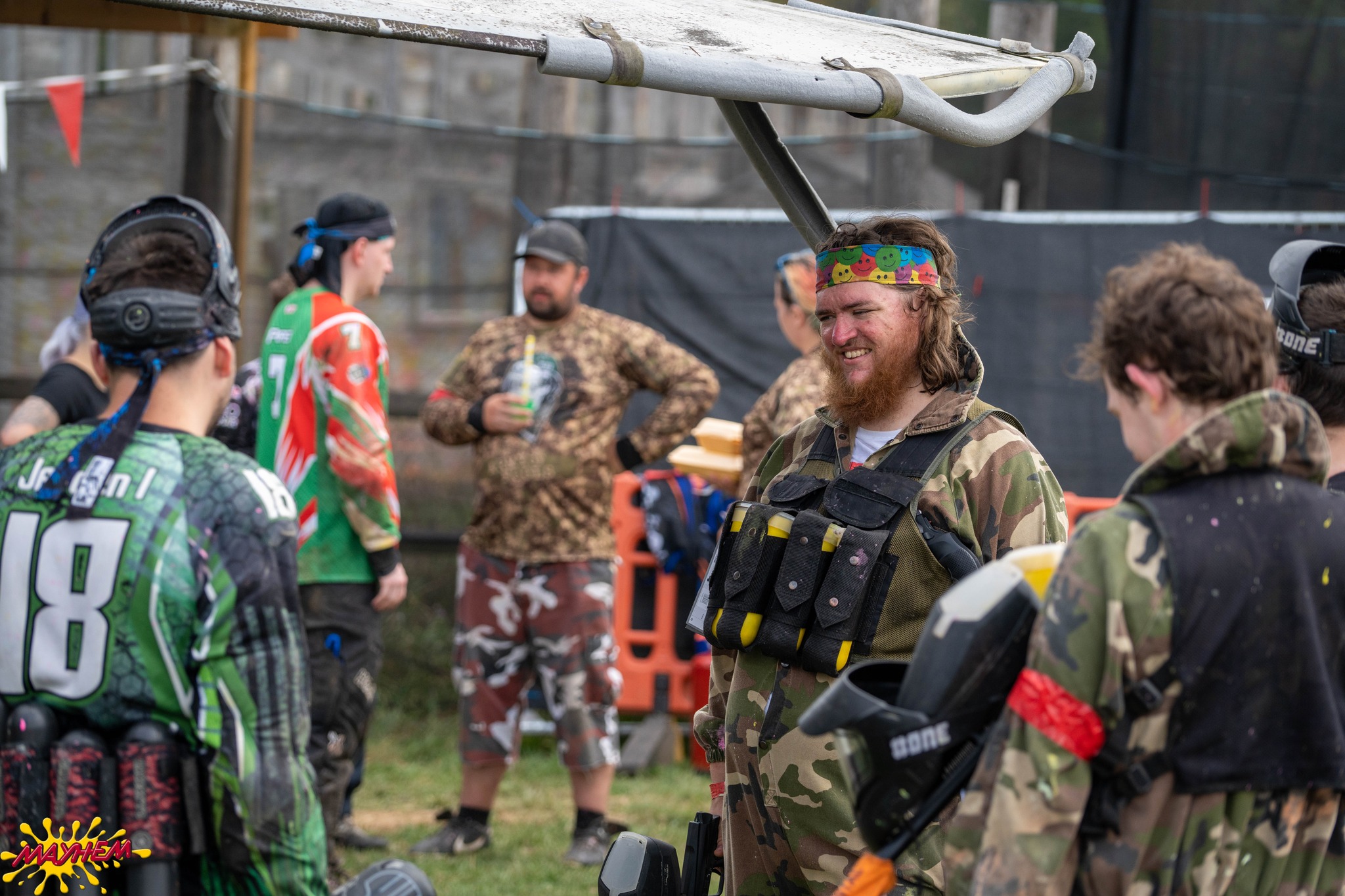 It's super important to remember that whilst there may be more paint flying around, no one will use you as target practice! You won't be 'destroyed' by anyone, in fact, you're probably likely to get shot a bit less then when you play on one of our rental games! Our regular events are super friendly and full of helpful people who'll do everything they can to make sure you have a good time, and will happily help you out if needed. We all want to get more people playing paintball and enjoying themselves.
Mayhem has been open since 1987 so we like to think we know a thing or two about paintball. We have something for everyone and aim to be your one stop shop to scratch that paintball itch! We know from many years of personal experience paintball is fun, and should stay that way. Whilst there are competitions for some of the more seasoned players, we can't advise strongly enough spending time getting comfortable being shot at before committing time to training and spending your weekends running drills (there's plenty of time for that later)
Soo. . . . You've played paintball a few times and think you have the 'bug' what's next?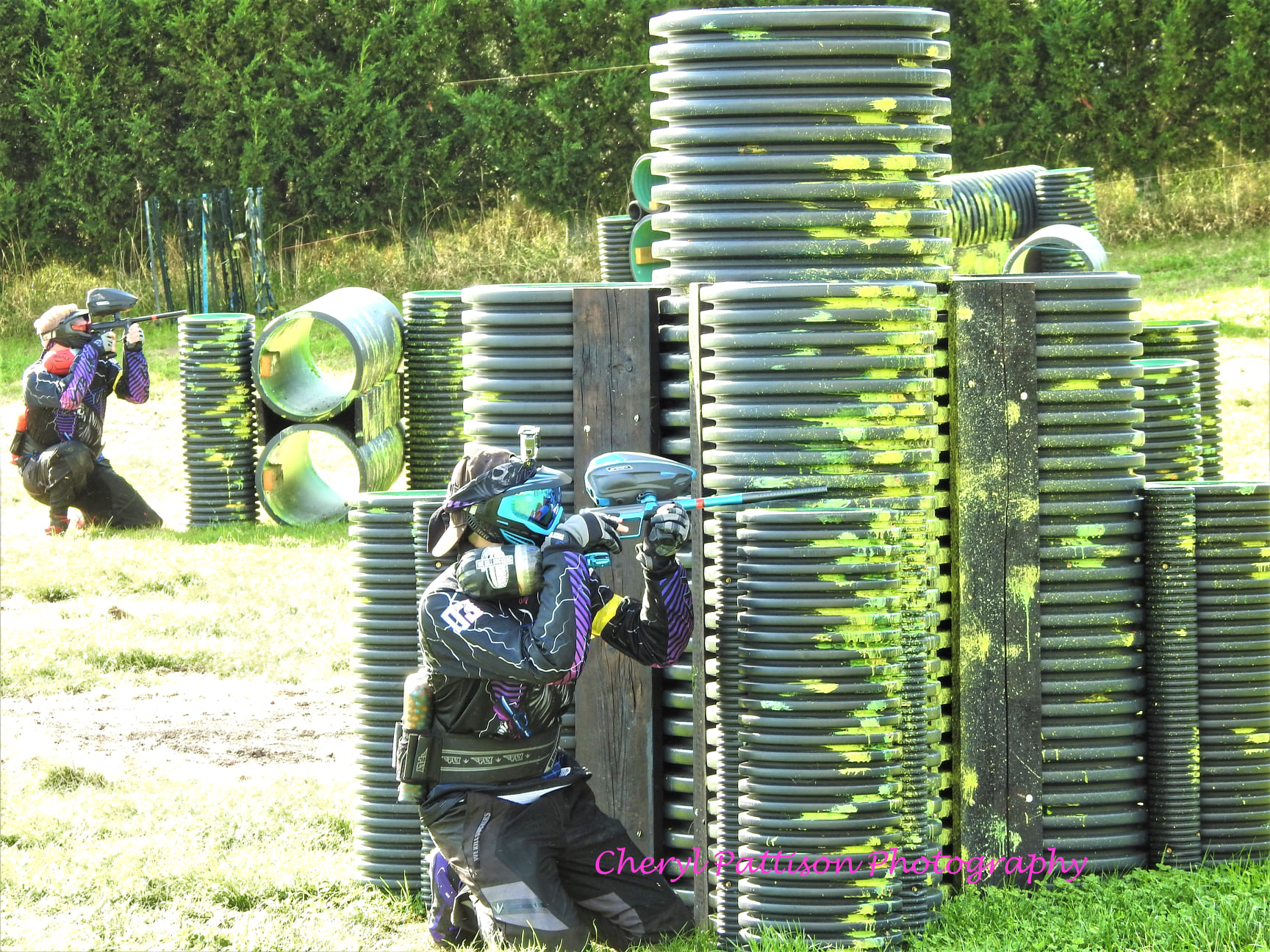 You've watched a few YouTube videos and decided that you'll be playing for Russian Leigon by next year.....
Where do you start? With a decent pair of goggles. Every. Single. Time! Paintballs travel at a speed capable of doing some serious damage if they were to make contact with your eyes, or anywhere on your face for that matter. A decent pair of goggles are a must! We'll lend you a pair of goggles if ever you're playing one of our events but if you're looking to part with your cold hard cash and want a place to start, googles, first time, every time.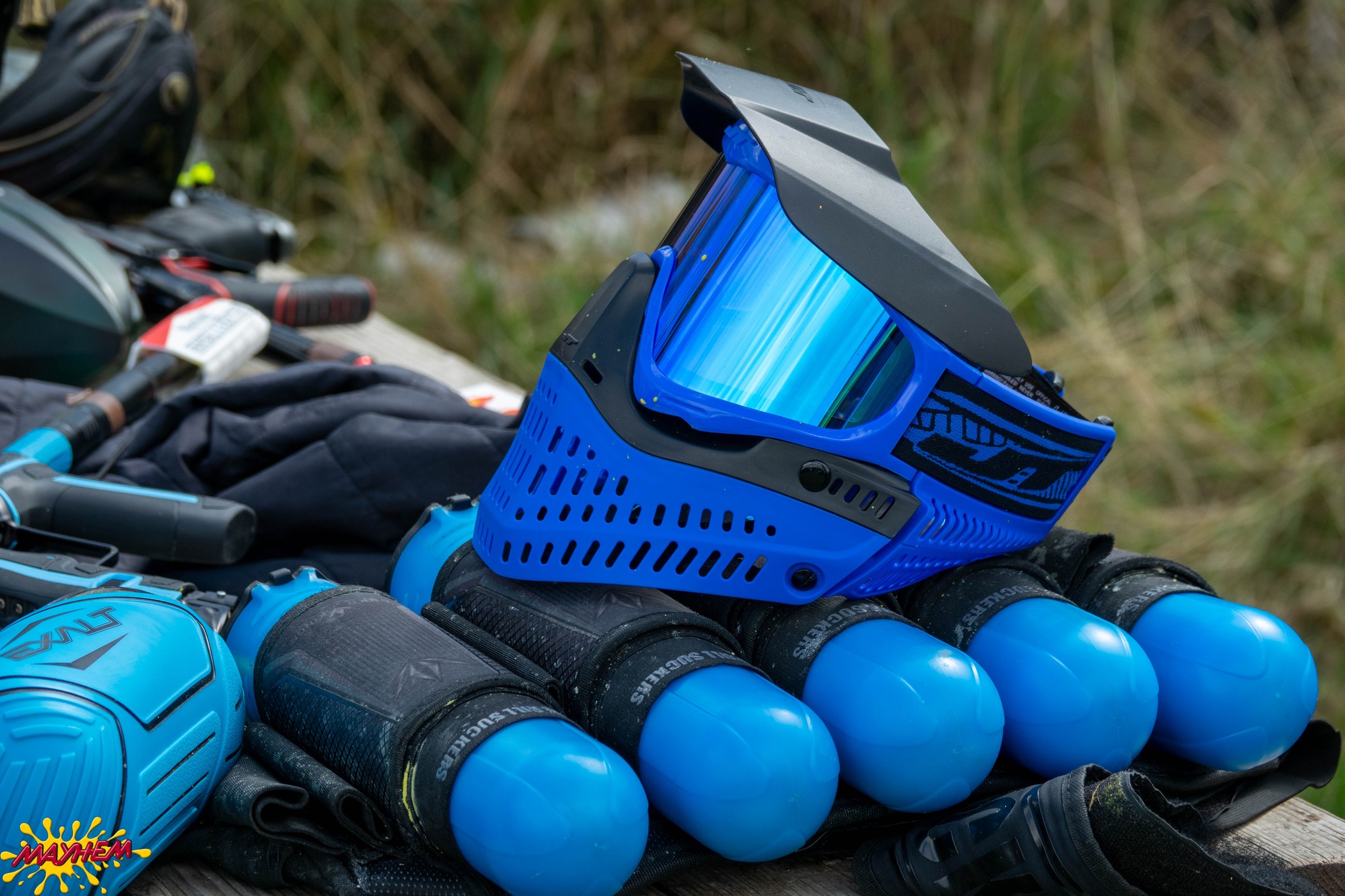 Once you've decided you want to play paintball as a hobby, great! We have a few different options for you to get stuck into.
Walkon:
The is the equivalent of a Sunday kick around in the park. You can shoot whatever you'd like, either mechanical or electric triggers and is a relatively laid back days playing across a range of the different maps.
There's also free equipment rental available for anyone who needs it.
Click here for our upcoming walk-on events.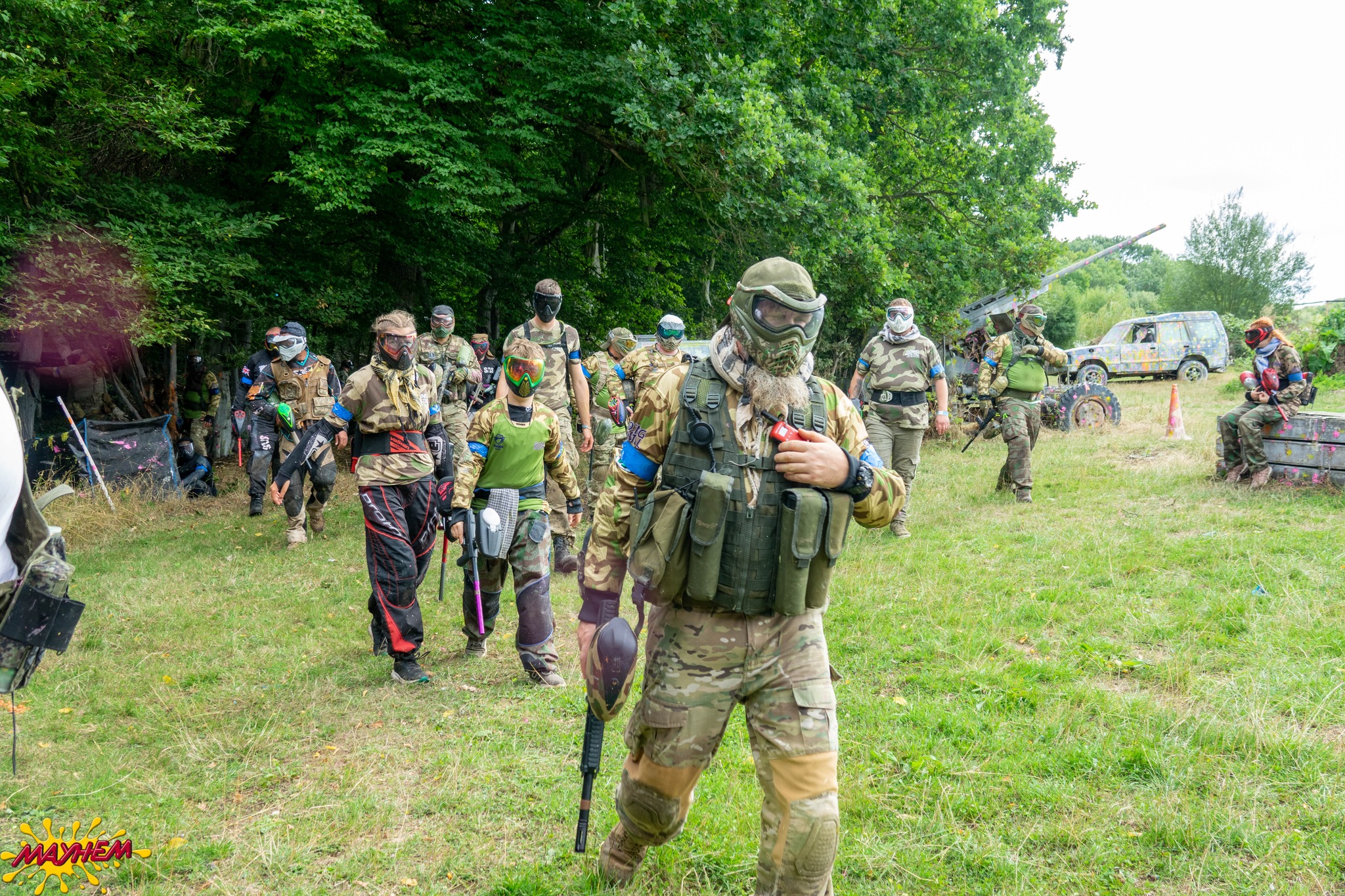 A mix and blend of competition and fun, played exclusively on our Hyperball field (one of only two in the UK)
All guns are limited to 5.5 balls a second or with a mechanical trigger.
Teams are capped at 10 players on each side.
Check out the fight club video here
Fightclub is Perfect for individuals of all abilities as well as teams looking to train for fun or upcoming competitions. Fight club rules say that unless there is a second team on field to play the first, teams are required to split in half to spread the experienced players.
Click here for our upcoming Fightclub events
Or head over to our fightclub page for more info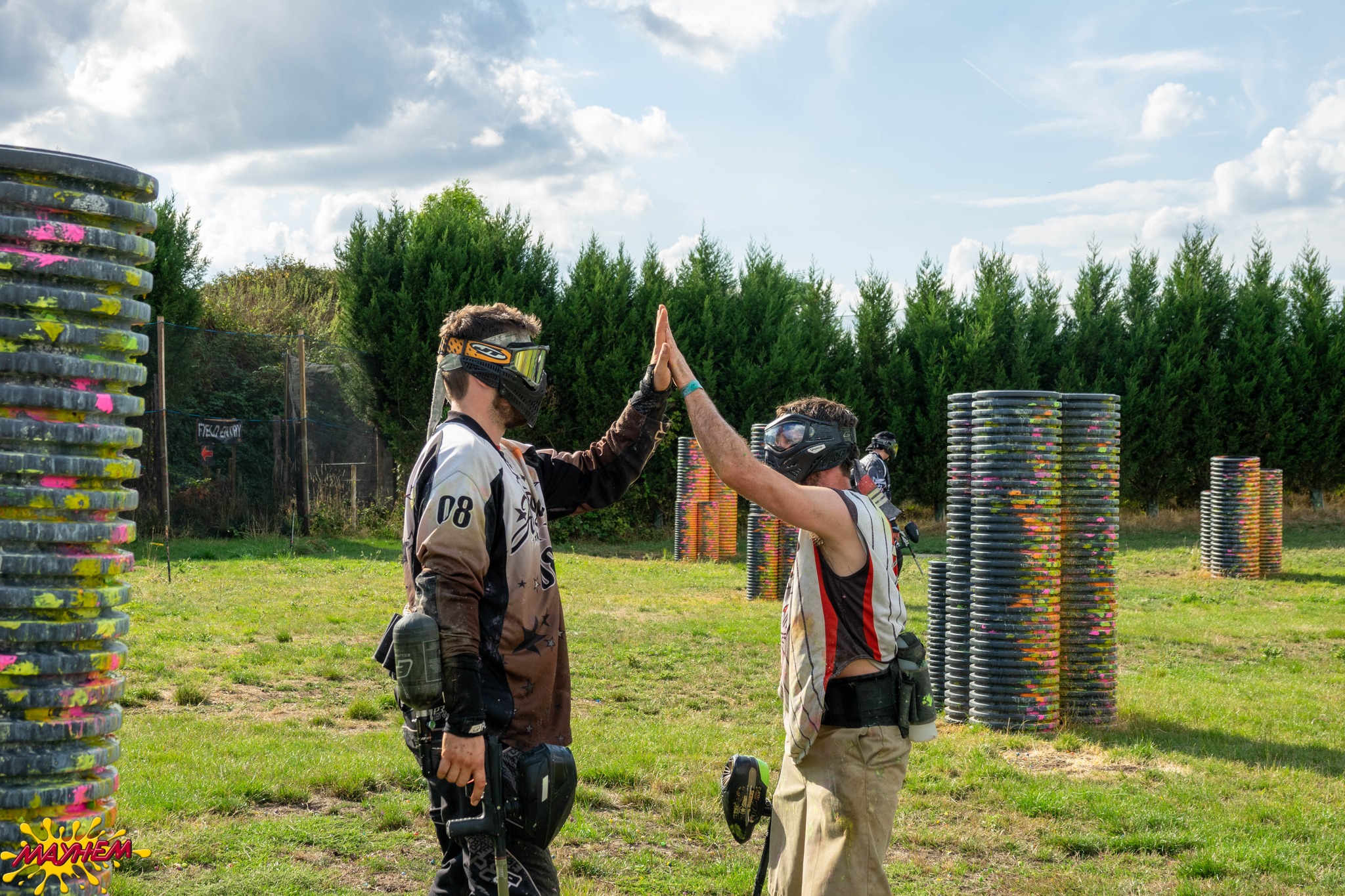 4FiftyFive Club;
The closest thing to competitive paintball you'll get at Mayhem. Again run on one of only two Hyperball fields in the UK, this is full adrenaline!
7 Players a side, although teams may bring up to three new players onto the field, taking them up to 10 a side. We're doing this to encourage players to bring new people along!
Guns are capped to either 5.5 or mechanical triggers.
10 minute games
The best bit? The price per team is £455, including 7 cases of paint.
Click here for our upcoming 455 events.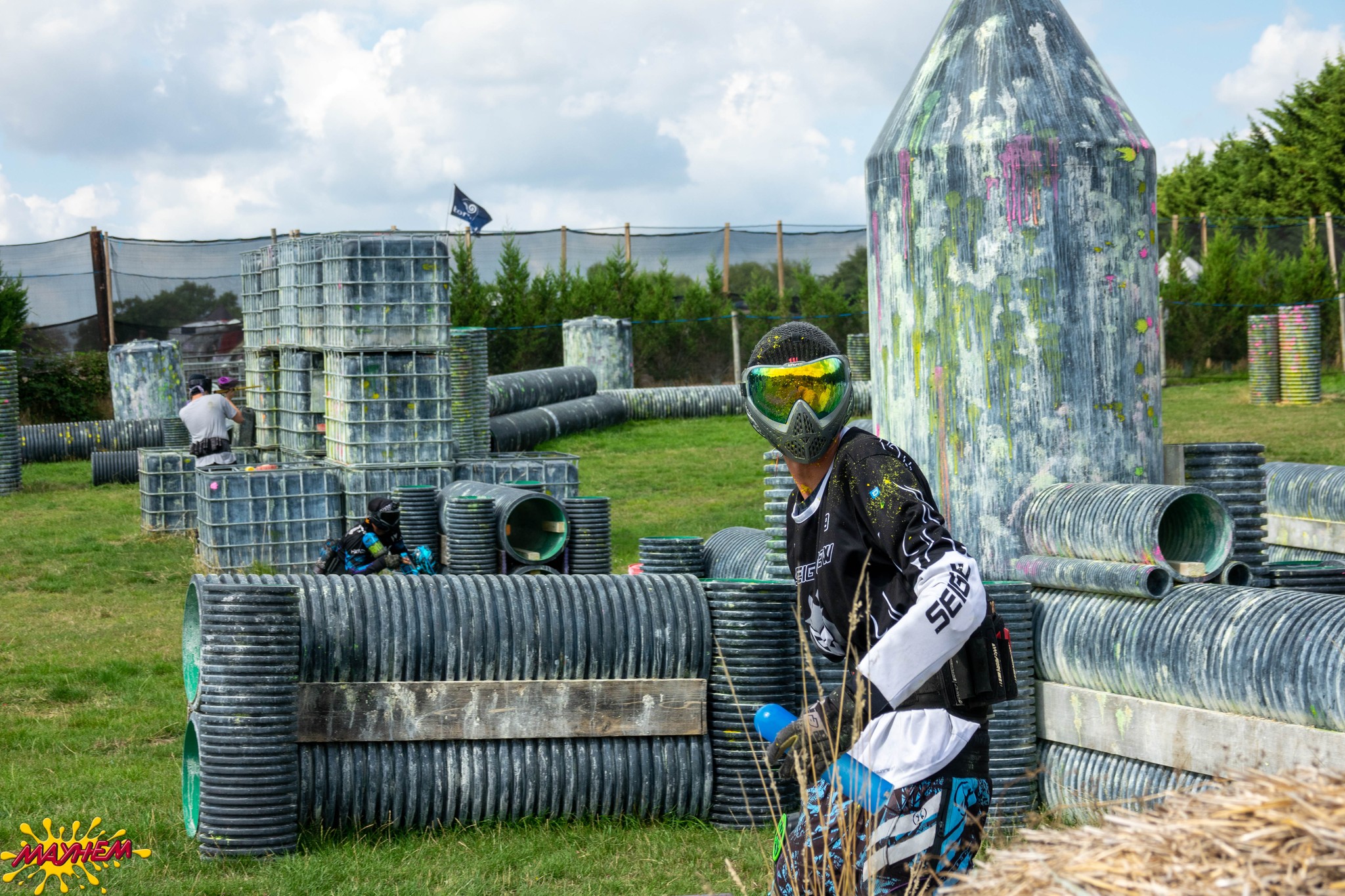 Magfed:
Magfed paintball is a more tactical style of play. Geared towards less shots, but making sure they count. Magfed paintball comes from 'magazine fed' meaning individual paintballs are loaded into magazines as opposed to hoppers. On average, players will carry 4-6 mags of around 20 shots in each.
Click here for the list of Magfed dates