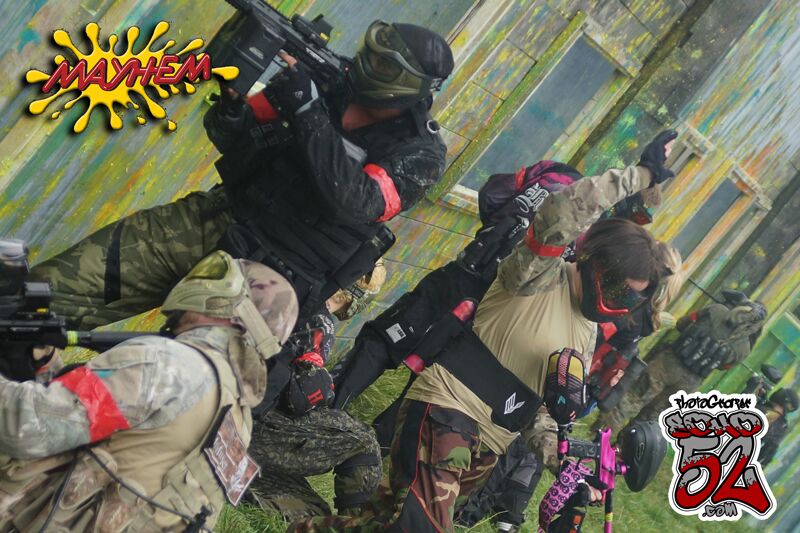 Walk-ons are held on the third Sunday of the month, designed for players with all their own equipment who are looking for a more challenging game. Usual attendance is over 50 players, with our charity Christmas walk-on seeing 100+ players!
The level of play is higher and 90% of the players have their own equipment. On our walk-ons, you can rock up with any paintball marker (mechanical or electric) and have a great day's play with like-minded paintballers. We give the walk-on players their own exclusive kitting up area separate from other rental customers, which in the winter is heated to keep you toasty between games.
2021 Walk On Dates
The best way to keep up to date with our Walk On Dates is through this booking form. For frequent Walk On news and updates, check out our Facebook page!
Big Game 2021
Big Game will run from the 27th to the 29th of August 2021, offering 3 days of intense action, cold beer, and paintball!
We will have our own onsite bar running throughout the weekend and trade stands from some of the biggest companies in paintball! There is also free camping available for everyone attending.
Renting Equipment
If you ever need to borrow equipment such as air bottles, overalls, packs, etc, this can all be rented on site. We will always have a variety of paint in stock, from different manufacturers to ensure a decent choice to suit your marker.
Your first Walk On? Here's what you need to know
Postcode: RM4 1AA
Arrive: 9 am
Indoor Heated Kitting Up Area
Brick-built Toilet and Shower facilities
4K Air Fills
Complimentary Tea
Shop On-Site
Site Paint Only
Prices: £50 if you book in advance, £55 if you pay on the day
Includes a case of paint
Telephone Number: 01708 688517

If you have any questions, please contact us via the information above!