WHAT IS HyperSHOCK Laser TAG?
Mayhem are proud to announce our new addition, Laser Tag but not as you know it, using the latest Cyclone x laser tag tagger, with the shock tag upgrade, with deadly accuracy, you can shoot 200-300m, and shock your friends!
We can set the power of the shock, if other players want to join in without the shock, they can to make it a great family activity. Its also perfect for stag and hen doos and corporate events!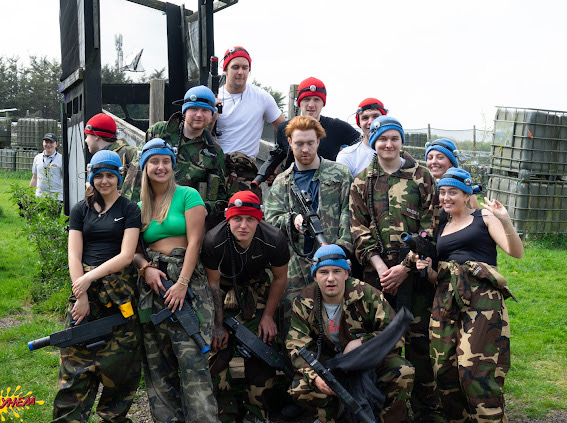 The benefit over paintballing, there isn't any bruising, and we can make the shocks more mild, of have players which out the shock tag attachments!
laser combat is a great activity, at Laser Mayhem we have loads of different themed playing fields, with Russian Battle Tanks, Planes, Helicopters and much much more!
Our movie-set like Maps are often used by film and media companies for films, adverts and Music videos!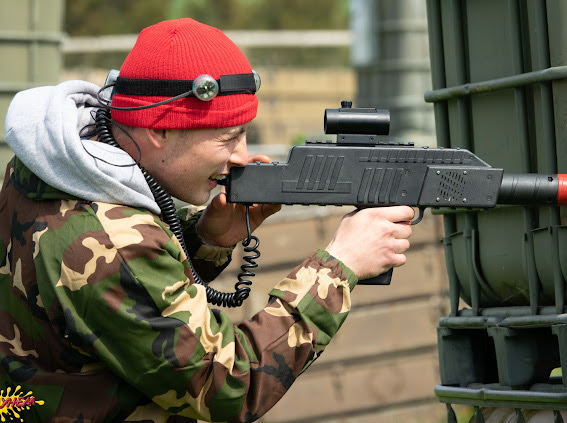 How does it work?
Each player has an infrared laser tag gun and sensors on their head and gun. Each shock tag gun has electrode pads fitted that go across the user's shoulder blade area. Players are put into two teams and can only shoot the opposing team, when you shoot at opponents and hit them they will receive a mild electro-shock via the pads attached to the skin.
With deadly accuracy up to 200m which is an extremely long-range Hypershock Laser Tag is an adrenaline-fuelled highly immersive game experience!
WHAT IS THE MINIMUM AGE FOR HYPER SHOCK LASER TAG?
The minimum age for Hypershock Laser Tag sessions at Laser Mayhem is strictly 18 years old and over.
What to wear?
Old clothes and old trainers, it can get a bit muddy but our fields are well maintained and have drainage under soil! WE also have a mixture of woodland and concept fields so if it rains no problems! Coming soon to Mayhem "Das Haus" our indoor map!
IS HYPERSHOCK LASER TAG SAFE?
Yes - Hypershock Laser Tag is very safe and has been thoroughly tried & tested. The activity & the system is fully insured. The shock delivered is a very mild pulse similar to that delivered by a TENS pain relief (eg: used by pregnant ladies) or a fitness Abs toning machine.
I HAVE A HEALTH ISSUE - CAN I PLAY?
If in doubt sit it out, As with all activities if you have a concern over a personal health issue then you should consult with your doctor beforehand don't put yourself at risk.
Hypershock Laser Tag is not recommended for persons with pacemakers, implantable cardioverter- defibrillators, or similar devices. Players with a history of heart problems, epilepsy, or similar health problems should consult their doctor before playing Hypershock Laser Tag