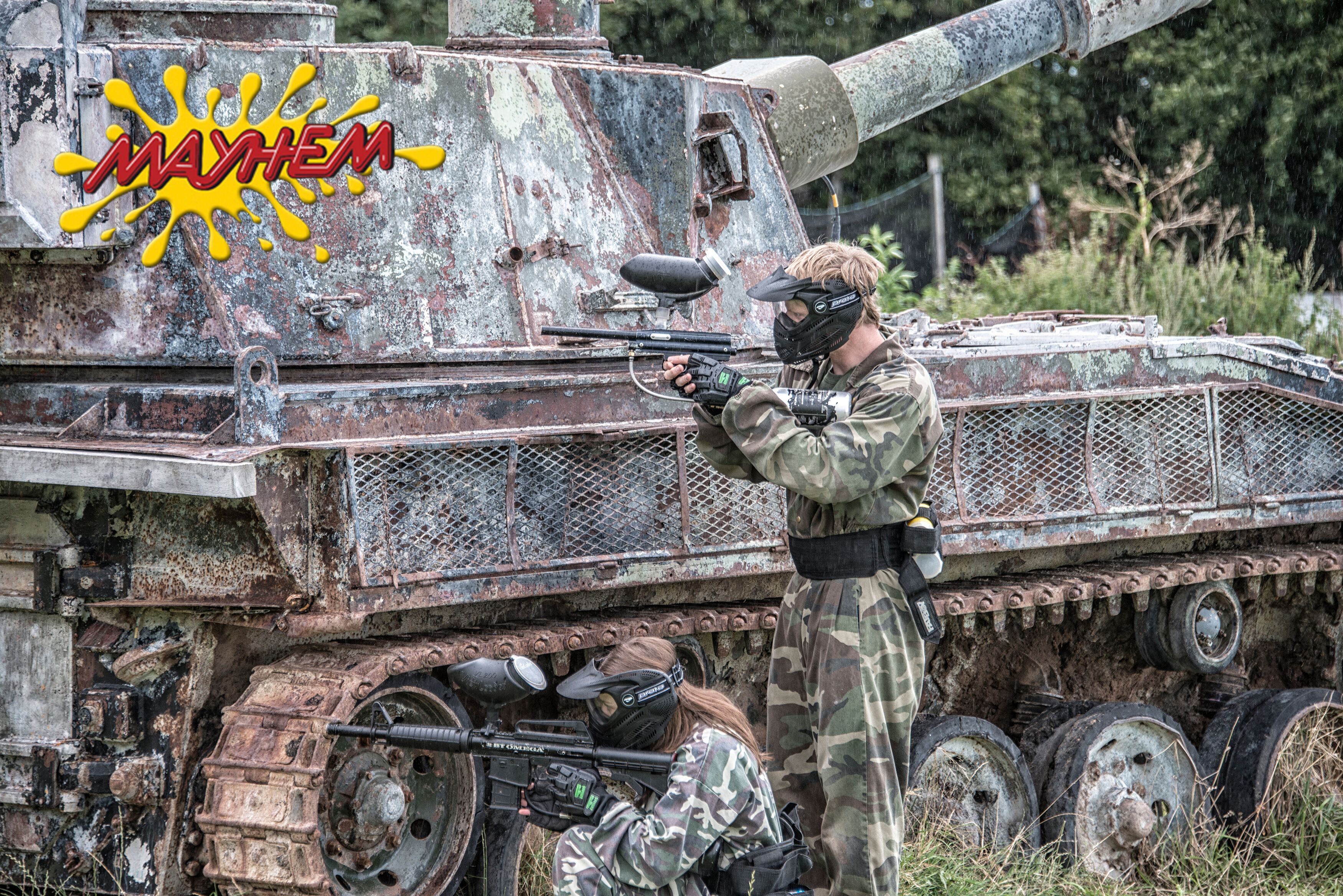 Mayhem Events now offer the latest LOW-IMPACT version of Paintball, a family-friendly diluted version of the traditional full-on extreme sport. Low impact paintball uses smaller paintballs, traveling at a slower speed which maintains the fun aspect, with less risk of that dreaded paintball 'sting'.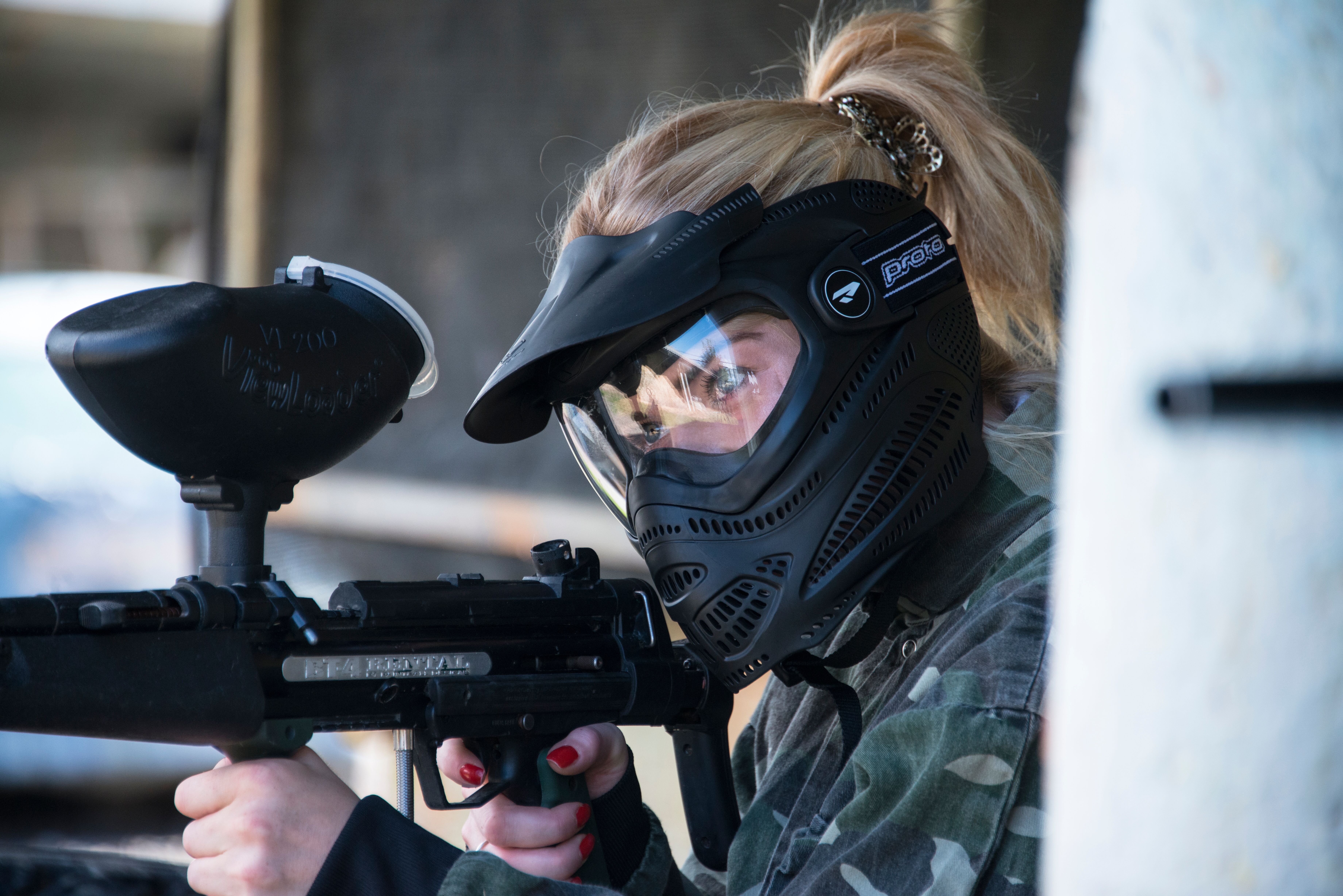 Let's face it, we all know at least one person that fancied the idea of paintballing but the worry of being shot has put them off, so we brought in low impact paintball for all ages (12+) specifically to make paintball accessible and enjoyable for everyone.
Low impact paintballs are 58% smaller than regular paint and traveling almost 40 miles an hour less than usual paintballs gives a perfect mix of fun, adrenaline and paintballing for everyone.
You'll be with us for 3 hours, with around 2.5 hours of playing time. During the session, we aim to play between 6-8 fields giving everyone a chance to get catch the bug!
Priced at £35.00 per person including 500 paintballs each